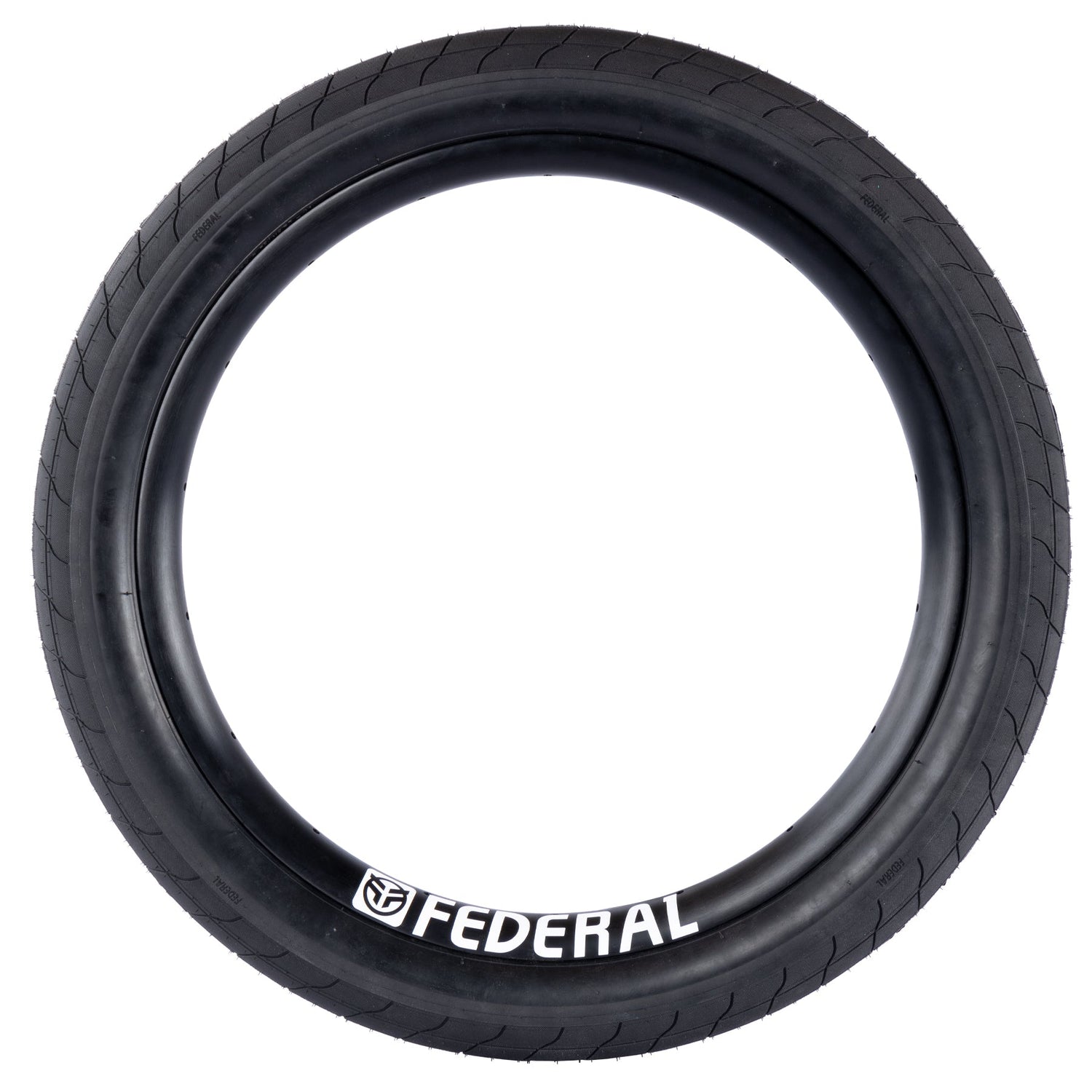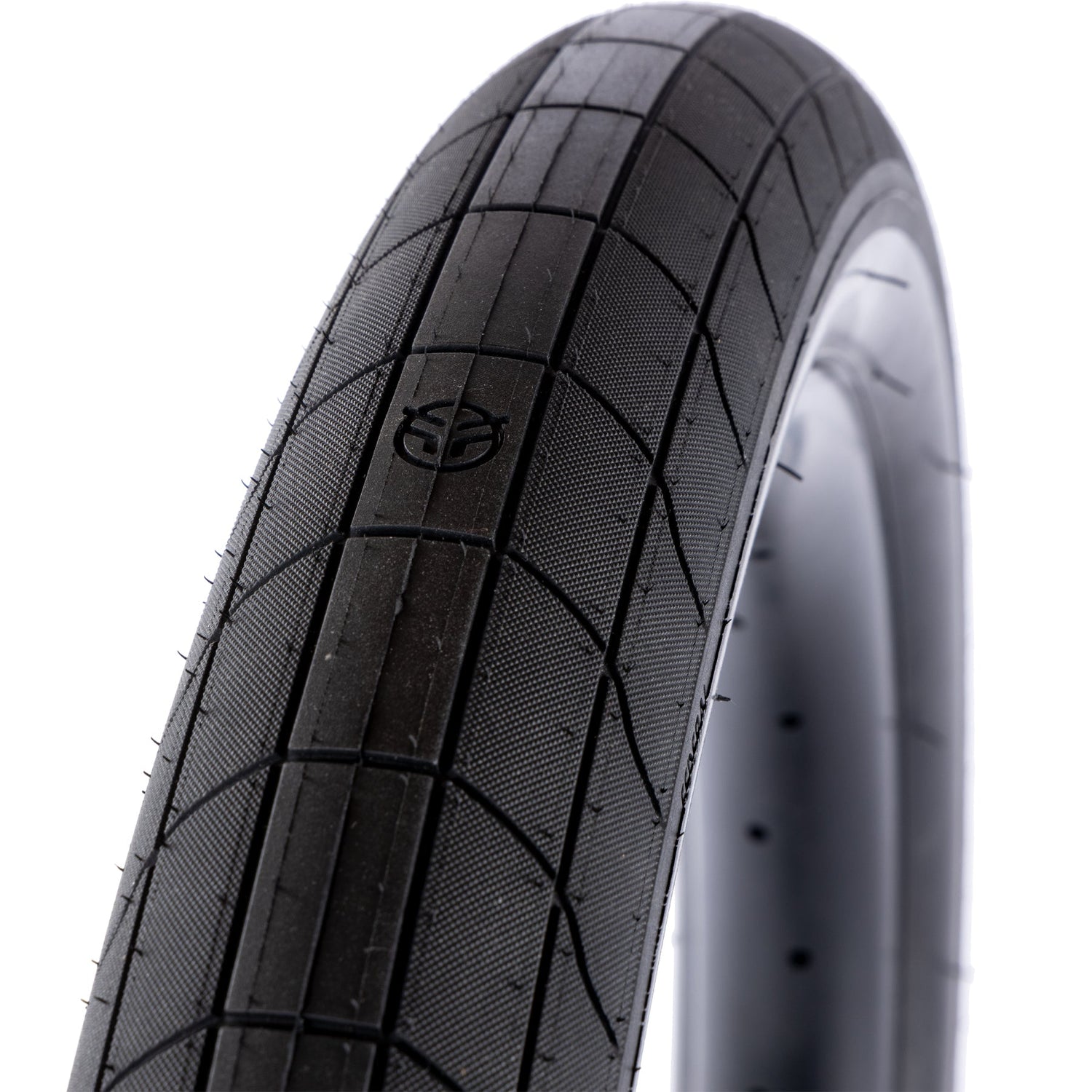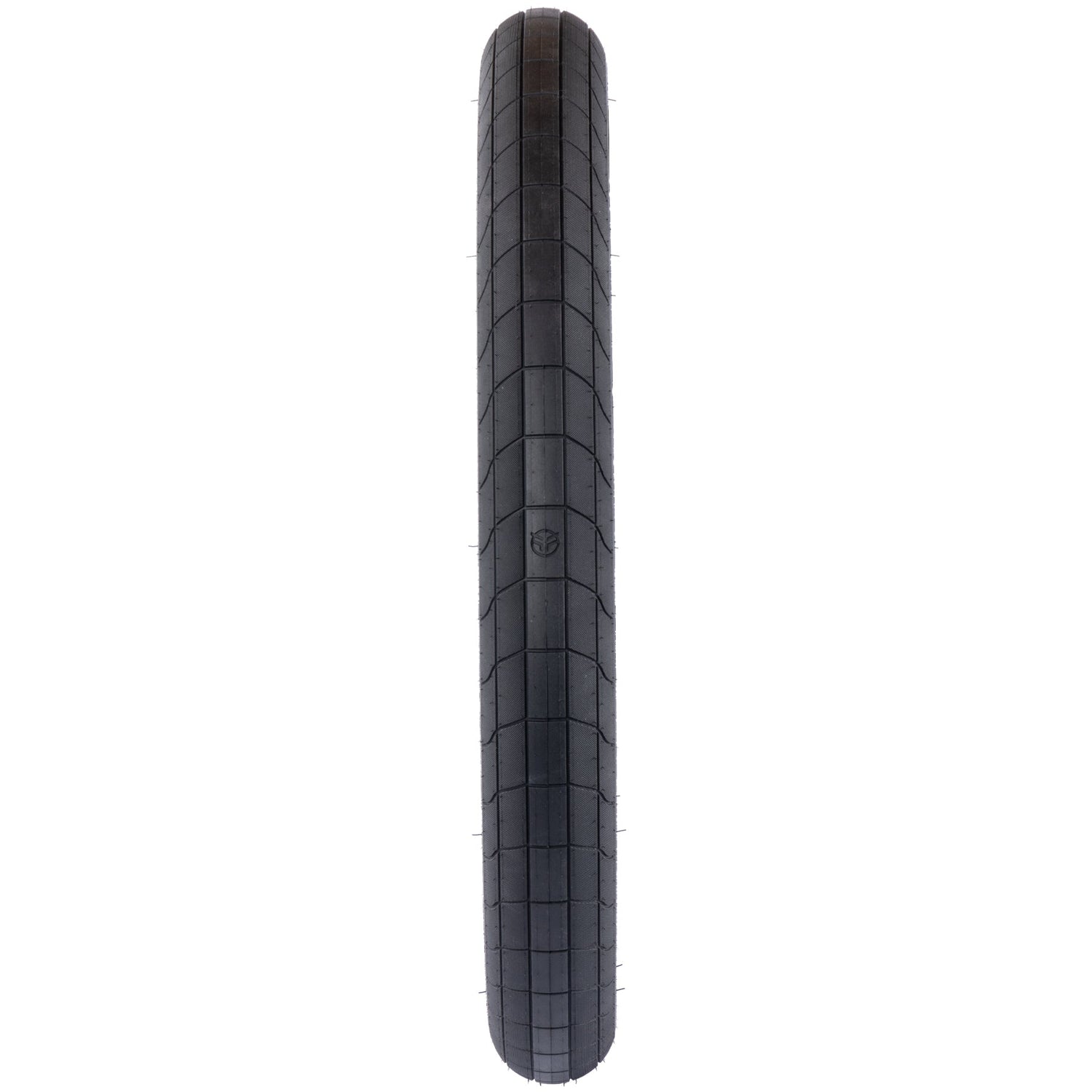 On Sale
Federal Neptune Tyre 20" - Black 2.35"
Federal Neptune Tyre - Black 2.35"
The new Neptune tyre is designed for heavy street riding. It has super durable sidewalls for reduced pinch flats along with a super smooth sidewall so it is less likely to hang during grinds, especially when hardway twisting out of them. The smooth seamless transition taper from tread to sidewall is also enhanced by using recessed logos and flush hotpatches for key information. Compared to our previous tyres we believe this is what some of the team considers the sweet spot size of 2.35".
To allow this tyre to have good grip but also roll fast, it has micro knurled sides with a slick centreline, and can take upto 110 PSI. The layer construction strikes a strong balance between weight and durability while minimal siping and inset Federal logos around the circumference give the tyre a classic look.
Width: 2.35"
Max PSI: 110
Weight: 685g